Want to get involved with the AMSS in 2022? Nominations are now open for Year 1 Representative positions. Whether it's helping out at events or nutting out educational issues, you can be a part of it!
The positions up for nomination include:
Year Level Representative - 2 students per year level, one female and one male
Education Representative - 2 students per year level, one female and one male
Nominations will close Sunday 20th of March at 11:59pm, so be quick!
Any questions regarding the roles please feel free to email Fiona Thoi at vpc@amss.org.au.
Submissions for this form are closed.
Female Year Level Representative #

Roshni Mubarak
Heyy
In case you didn't know I won the stethoscope/am the life of the party :)
Pls vote 4 me lol

Sarah Antony
Hey, I'm Sarah! I'd love to take on the year level rep role because I really enjoy organising things and being involved behind the scenes. As a rep, I'd try my best to make sure everyone was up-to-date with the AMSS agenda and details specific to our year level :)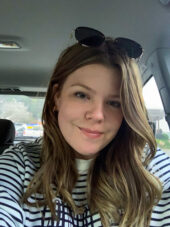 Luka Chandler
Hi Everyone! I would love to represent our cohort. I'm super friendly, you'll see me at every event just enjoying life and I would provide some rural representation in the AMSS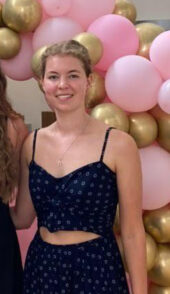 Emma Jorgensen
Hey everyone, I can't wait to get to know you all better over this year and would love to represent our cohort within the AMSS. I would like to ensure that our voices are heard and really just make sure we all have a great time this year!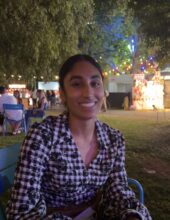 Deepkiran Kaur
Hey all!
As your representative I'll amplify your voices to the AMSS committee. You can count on me to listen and talk whenever you need. I'll strive to maximise our first-year experience, while keeping you in the loop. Together, lets forge an amazing culture amongst our cohort (and have fun!)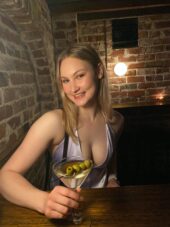 Romany Hill-Thomson
Queen of partying and planning (obviously the perfect combination for this role). I'm committed to putting in the effort to make sure you're all advocated for and supported this year by listening to your concerns and acting on them, as well as providing many opportunities to recover from your workload!!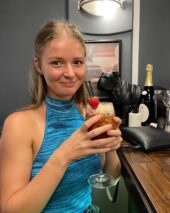 Ellen Thomas
Enigmatic, energetic and a friendly face when you need it. I would love to represent our cohort for 2022, and if elected I would aspire to see our cohort become the best version of ourselves with a bit of camaraderie, healthy competition and caffeine.


Kepei Tan
hey! i'm dedicated to voicing your concerns so y'all can sit back and relax (as much as med students can). i'm always open for chats and would love the opportunity to represent all you amazing people! even though this application is last-minute, i promise my event planning won't be :))

Male Year Level Representative #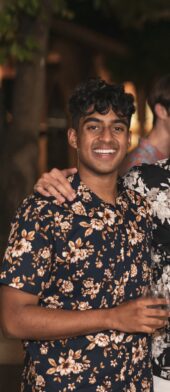 Rushan Khurram
As the inaugural intake of a new course, our thoughts, experiences and feedback are more meaningful than ever. I hope to use this platform as a means to listen to everyone's voice and support them in making a meaningful and lasting mark on the University of Adelaide. Only a few [truncated]


Stefan Kudra
Hey Guys ;)
I still don't have a stethoscope or a lab-coat, If I get elected rep I might invest in one
vote for me lol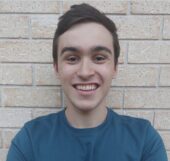 Gianni F Cirocco (GFC)
Approachable & Enthusiastic.
Over these past weeks, I have endeavoured to show my true colours. Whether I can help you in your hour of need or just make Med School more tailored to you, I would be happy to represent such an amazing cohort!
Stay chill :smiling_face_with_closed_eyes: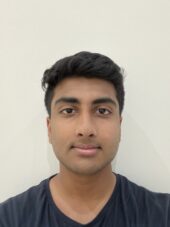 Ashwin George
Man of the people. The people pleaser. The student supporter. The event executive. The education encourager.
But genuinely, I'm committed to being an approachable and enthusiastic representative who'll be there when you need it. Vote no1 for the big A; trust me it's a good decision (not biased)

Female Education Representative #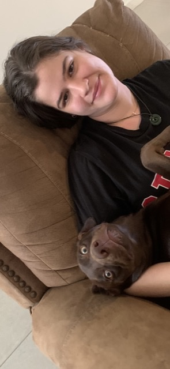 Csilla Nemeth
The biggest part of our lives right now is our education. I am committed to making our year as enjoyable as possible and ensuring that everyone is supported throughout it.
I am enthusiastic about advocating for you all in 2022.

Yvette Duhig
Hello!!
I'm Yvette, and I would love to play a part in making the education side of 1st year run as smoothly as possible!! Whether this means making sure the lecture slides get released or setting up small study groups !!
Let's make this year a good one :))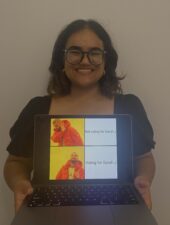 Sarah Jacob
Objective: To be your first-year ed rep.
Education: From a small town you haven't heard of.
Skills:
1. Communication – looking, listening and ADVOCATING FOR YOUR EDUCATION.
2. 3Cs - Cool, calm, collected (relatively)
3. Organisation - Niche ability to organise events better than my own life

Lots of love.


Male Education Representative #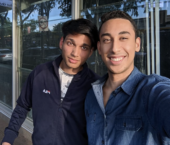 Saeeed Bajhau
I may have a bad hairline but I will guarantee your education is the best. I may not have jokes but I will give you all the learning opportunities. Allow it and vote for the mandem.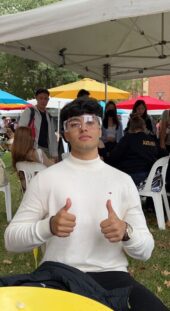 Abdullah Rizwan
Here's I should be YOUR Ed Rep:

"Abdullah taught me all the skills I missed in yr12. Yk which ones hehe" Ashwin

'When life gives you lemons, Dr. Rizwan makes sprite.' Nirbhik

"Before I met him, I was but a boy, afterwards, I became a man. Hehe Siu" Mehdi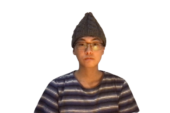 Daniel Jung
Hello please vite for me :D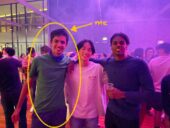 Shreyas Khanna
Hey! My name's Shreyas and as you've guessed, I'm applying for Ed Rep. Whether it's earlier timetable releases, more weekly quiz time, or more educational (social) opportunities – I'll advocate for us and for YOU.

Let's make 2022 a great year for the MD. A great year for YOU.

Peace out.